Translating Evidence in Education to Practice: The SUPER-SEN way – Part 2
In June 2019 the first phase of SUPERSEN was completed. We had a further four meetings since our previous blog and wanted to share the learning.
Meet 7 – This meeting was dedicated to the co-creation of content for school wide workshop. We discussed what we had learned so far and what should be disseminated to the entire staff. We decided to include information on seeking evidence and present informal case studies of trialing evidence based practices in the classroom from our members.

Meet 8 – We held a whole school workshop with the entire staff in attendance. More detail on that below!

Meet 9 – Having completed the workshop we were keen to plan for the next phase of SUPERSEN. We discussed potential areas of interest for teachers and the school and wellbeing was an area that was a priority for everyone. We hope to continue to work in this area and take a more formal approach to translating evidence into practice so watch this space!

Meet 10 – At our last SUPERSEN meeting we discussed the journey so far and what has worked well and what hadn't worked. We are currently reflecting on our experience and will have more information on this soon – so watch this space!!
SUPERSEN: A whole-school workshop
On May 20th, the SUPER-SEN team held a workshop in Scoil Íde, to share the progress made since this project began. We had 13 speakers in all (everyone was so enthusiastic!), with members of the team from iTEACH lab in UL, and teachers from Scoil Íde presenting. It was a hugely busy workshop with a lot of information presented.
Sheelagh Kinirons opened the event by outlining informal sources of research evidence such as - TED talks. For example Sheelagh highlighted one of her fabourites, a TED talk by Angela Lee Duckworth, in which she discussed the research behind the idea of "grit" and the importance of instilling this in children.
Following this, Aisling Danagher and Fergal McGuire discussed How to Access Evidence-Based Research. This was based on a workshop given to the SUPER-SEN team by Aisling Hayes, Head of Research Services at UL. ). Aisling talked the audience through the benefits of evidence-based practice and research, and some of the platforms available to teachers to access research for free such as Dimensions. Fergal then demonstrated to the audience how to access articles using the Teaching Council website. Some teachers were surprised to find that all teachers registered with the Teaching Council of Ireland have free access to online journals through the EBSCO database which teacher's union fees support.
Dr. Jennifer McMahon, UL, then spoke about a new initiative supported by the Teaching Council of Ireland- the Teachers Research Exchange network (T-REX). T-REX is an online platform designed to facilitate the exchange of research ideas and resources between teachers across large networks, increasing the accessibility of teacher expertise.
Scoil Íde Principal, Ms. Grace Burke, then spoke to the audience about one of the core components of the SUPER-SEN project- the journal club. The SUPER-SEN group had two journal club meetings focusing on supporting students with ASD and ADHD which Grace hopes will be become a part of staffs core practice.
Sarah Barton and Lorna Barry then presented a piece on autism. Autism is one of the most widely diagnosed developmental disorders present in schools, with over 14,000 children in schools in Ireland with a diagnosis. The teachers in Scoil Íde have a lot of experience working with children with autism, and this was a crucial focus of the SUPER-SEN team. Sarah talked about the legislation surrounding support for pupils with SEN. She then discussed some of the deficits of Autism and how to support children with Autism using the continuum of support. Lorna then discussed the prevalence of Autism and the importance of evidence based practices for children with autism.
Case Study 1
Aoife Kenihan outlined a research article by Koegal et al., 2010 discussed in one of our autism journal club meetings. The article looked at how motivation can be used to help improve the academic outcomes of children with autism. This topic was of special interest to the SUPER-SEN team. In the study, children were required to complete a writing or maths activity in order to earn a child chosen reinforcer, for example, play outside. Motivational components were also incorporated within the task. For example, the choice of materials that could be used and the choice of setting where the task could be carried out. The researchers found that the intervention helped children to begin tasks more quickly, improved productivity and interest, and decreased children's disruptive behaviour.
Bebhinn Joyce outlined how she drew from the article and used natural reinforcers to improve a child's interest in reading. The student in question had shown little interest in reading and it was a daily struggle to motivate him to engage in literacy tasks. On foot of the article Bebhinn reflected that the student loved to chat about himself and his own activities. She incorporated the child's name within the text of his required reading, e.g., the character's name was swapped for the child's name, and/or added the child's picture where possible throughout the story (see example below). This strategy proved to be very successful in helping and encouraging the child to read.
Case Study 2
Sue O'Sullivan then presented on the value of social stories as an evidence based practice for helping improve children's social skills. Social studies are a learning tool that can be used by teachers to describe what happens in a social situation e.g., to help a child understand how others might a respond in a specific situation.
Gearoid O'Donoghue then shared his own experience of successfully using social stories to help improve a child's social skills. Gearoid discussed a case of a student with autism who was having difficulty in playing with other children on the playground and had actively requested support on how to make friends. Gearoid also drew on a paper by Crozier & Sileo, 2005 that outlined how to create a social story with the support of the group. He designed a social story (see below) to outline how the student might approach others. Gearoid reflected that the story had worked really well and the student had used the strategy successfully to play with some of the other children.
Next Ms. Eadaoin Slattery (from i-teach lab) discussed how ADHD presents in children, environmental factors that influence symptom severity and evidence-based strategies for managing ADHD in the classroom. Eadaoin is currently completing her doctoral studies on improving attention in students with ADHD.
Finally to conclude our workshop, teachers were divided into groups and presented with profiles of children with additional needs, including children with autism and ADHD. Teachers were posed a series of questions on identifying learning needs and classroom strategies that could be implemented to best meet child's needs. This section was led by Ray Darcy and Aidan Hennessy. The workshop ended with an interesting and informative Q&A!
Bebhinn & Jennifer also just presented on SUPERSEN at the recent Feilte event where they were part of the John Coolahan research meet. It was a fantastic day and it was great to hear about all the research happening in schools across the country.
It is amazing to reflect on the learning of SUPERSEN over the last five months (we are looking forward to reading the feedback!). We are also looking forward to the next phase and hope you find some of what we have written about useful and informative in supporting your own practice as teachers and researchers.
WATCH THIS SPACE!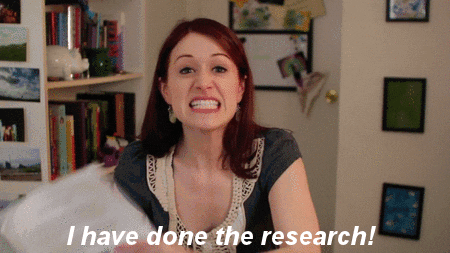 If you have any questions email jennifer.mcmahon@ul.ie or bjoyce@scoilide.ie
This project is funded by The Teaching Council of Ireland - John Coolahan Research Support Framework