Translating Evidence in Education to Practice: The SUPER-SEN way.
Dr Jennifer McMahon
May 10th 2019
It is not an overstatement to say that inclusion of students with diverse learning needs is one of the most important and challenging educational issues of our time.
Since the mid-eighties Ireland has been advancing inclusion of all students in education through initiatives and reforms, but there are still many barriers to full inclusion. One of the most fundamental barriers is how quickly and effectively teachers can apply new knowledge and interventions that have been demonstrated to work with students with diverse needs.
Grappling with and shaping evidence-based practice affects many disciplines such as medicine, nursing and other healthcare disciplines, but is more problematic in the field of education. This gap between research and practice is even more pronounced in the field of inclusive education.
How do you take information derived from a laboratory or research settings and translate it to classroom practice effectively?
SUPER-SEN (School-University Partnership in Educational Research – Special Educational Needs) is a pilot project which focuses on research and evidence through a school-university partnership. School university partnerships are not new and have been demonstrated to have many benefits. However, SUPER-SEN offers an innovative model for straddling the research to practice gap in schools that also challenges and supports university researchers to focus on issues that really matter to educators and to make research more applicable to educational settings.
With funding from the Teaching Council of Irelands John Coolahan Research Support Framework we have developed a Research to Practice Network involving members of the i-Teach (Teaching for Inclusion) research lab in UL and teachers from Scoil Íde National school in Corbally. We are specifically looking at supporting students with Autism and Attention difficulties due to the prevalence and challenges of supporting such students in our schools.
The project seeks to identify and interrogate Evidence Based Interventions in the above areas and to determine the feasibility and acceptability of implementing them in the school setting.
What does the project involve?
In January we introduced the premise of the project at a school staff meeting and there was great interest from the teachers in Scoil Íde. We currently have 15 members, three from the UL i-Teach lab and 12 teachers from Scoil Íde, ranging from Junior Infants to Sixth class, and including Special Education teachers. SUPER-SEN meets every two weeks to discuss research methods, articles and the different methods and strategies which could be beneficial in a school setting. We are using a new platform called Teachers Research Exchange (T-REX) to collaborate with each other offline.
We have had six of ten meetings so far.
Meet 1 – Our first meet was a meet and greet session where we discussed the strengths and challenges to evidence-based practice in the school. We also agreed a timetable and content for the subsequent meetings. What surprised us at this meeting was how much knowledge there was in the room which doesn't always get shared with each other.

Meet 2 – This meet focused on how to conduct a literature research through platforms such as EBSCO on the teaching council website, ERIC, Researchgate.com, google scholar etc.

Meet 3 - We had a facilitated session with a researcher from the i-Teach lab to discuss the barriers and facilitators to finding and applying new knowledge in the school. This gave us the opportunity to identify challenges and opportunities in the school and for ourselves to employ evidence-based practice more effectively.

Meet 4 – Our first journal club session! Members posted articles in advance of the meet in the area of education and Autism. We chose an article for discussion, on the topic of motivation for academics in students with autism, posted by one of our teacher members Ms. Aoife Kenihan. On discussion of the key article and the other articles, the priority issues that arose for the group were improving student motivation and effectively using social stories to work with a variety of issues with children with ASD.

Meet 5 – Our second journal club session was on the topic of attention. Members sourced a range of articles on parental involvement, physical exercise, natural reinforcers, praise and visual timetables. Our key article for discussion was on the feasibility of a parent -teacher intervention to support students with ADHD. Discussion addressed the barriers to working with parents and ways of enhancing this relationship.

Meet 6 – We were very excited to have Aisling Hayes come and do a session on open science research. Did you know almost 60% of research published is free to access – this was such an important session for us as, at the start of the project, we thought that lack of access to information was a key barrier to applying evidence-based practice for teachers. New open science portals such as Dimensions were explored.
How is SUPER-SEN changing practice so far?
Many of the members have used the discussed strategies in their classes with fantastic results. The enthusiasm of the meetings is uplifting and every week there is a different success story based on research we are exploring. Here's what we think from each of our different perspectives.
Bebhinn O' Sullivan (SEN teacher, Scoil Íde) – 'Inclusion of students with SEN in the mainstream setting is very important to the teachers in Scoil Íde National School. SUPER-SEN has allowed us to access and discuss evidence-based articles, to transfer this to practice and to reflect on our interventions. We feel more empowered as a staff to tackle any issues that may arise and feel we have a great network of people who support us in this endeavour'.
Jennifer McMahon (Director of i-Teach lab, UL) - 'Members of the research lab are overwhelmed by the experience and capacity of the staff at Scoil Ide. It has emphasised to us that applied educational research needs to be collaborative research. Schools have so much to offer university researchers and vice versa. This is more than a project – it is a way of working that will go beyond the lifetime of the current 10 sessions'.
Grace Burke (Principal, Scoil Íde) – 'I am highly impressed by the engagement of our staff in this project and the positive effect that it has had on teaching and learning in the school. Teachers have successfully implemented some of the evidence-based strategies discussed in the Journal Club in their classrooms. The concept of the Journal Club has worked extremely well for the SUPER-SEN team and it is a practice which I feel teachers should be encouraged to use as part of their Continuing Professional Development to improve outcomes for pupils'.
Whats next for SUPER-SEN?
So we are two thirds of the way through our project. Next week we will be hosting a whole school workshop and the following meet will focus on co-designing a collaborative research project! (We are verrrry excited!).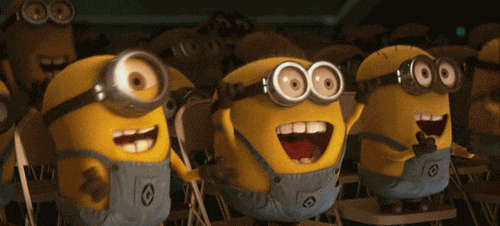 Watch out for our next blog about our whole school workshop!